Picture above: A section of the audience enjoying the street theatre performance of Mukta Bhumir Meye ("Daughters of Liberated Land") downtown Krishnanagar during the Prout UTC
(Krishnanagar, 21 December) – A five-day Prout utilisation camp (UTC) was conducted at Krishnanagar in Nadia District, West Bengal from 17 to 21 December. More than 300 students, youth, Prout leaders (BPs, UBPs and various committee members) attended the camp.
A Prout UTC is a multifaceted educational platform oriented towards the all-round progress of participants. Essential activities include meditation, yoga asanas, ideological training, discussions on current issues, and cultural programs. More than 80 youth from Odisha, Tatanagar, Purulia and several districts of West Bengal were initiated into meditation during this UTC.
Highlights included classes by Proutist Universal Secretary General Dada Kalyaneshvaranandajii, and senior Proutists Acarya (Ac.) Dhyaneshananda, Ac. Trayambakeshavarananda, Ac. Raviishananda, Ac. Prasunananda, and Ac. Tanmayananda, Ac Satyasvarupanandajii, Dr. Bhaskar Jena of Baleshvar, Odisha, and Bakul Roy, the Samaj Secretary.
An impressive procession on 19 December led to a street theatre performance of Ac. Tanmayananda Avadhuta's Mukta Bhumir Meye ("Daughters of Liberated Land") performed by the Lavanya theater group of Kolkata. The Krishnanagar public is culture loving and was present in thousands, so that the artistic proceedings went beyond the time slot formally allotted by the municipal authorities. On 20 december there was a public symposium well attended by intellectuals of Krishnanagar.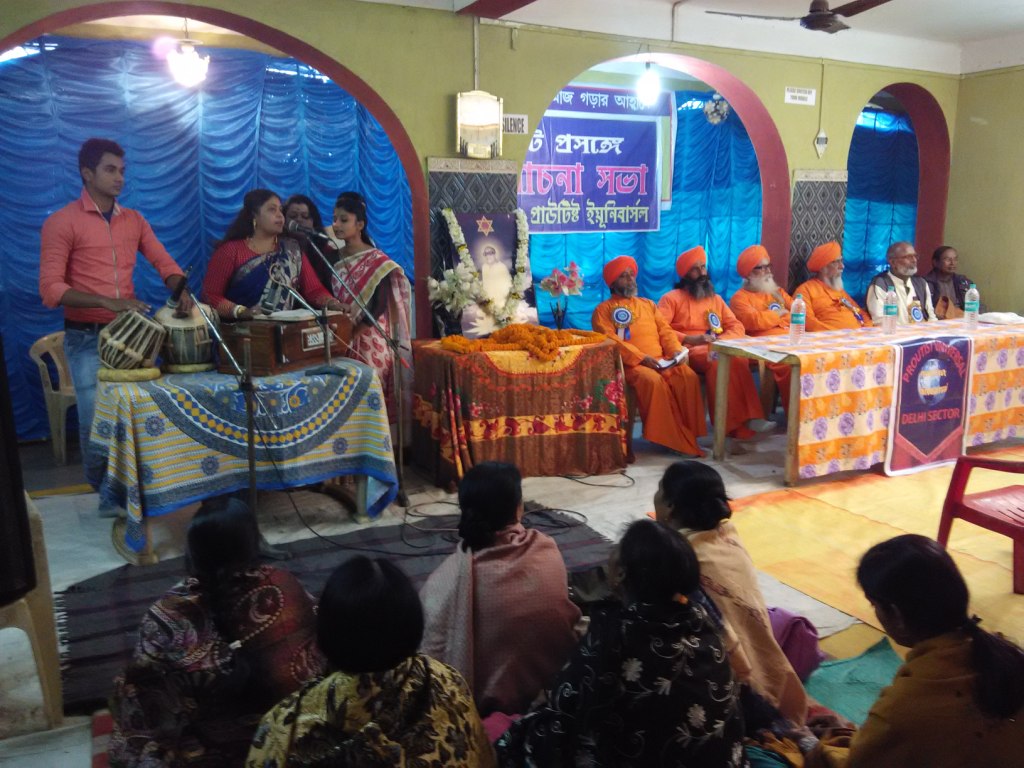 Inspiring songs ahead of UTC opening proceedings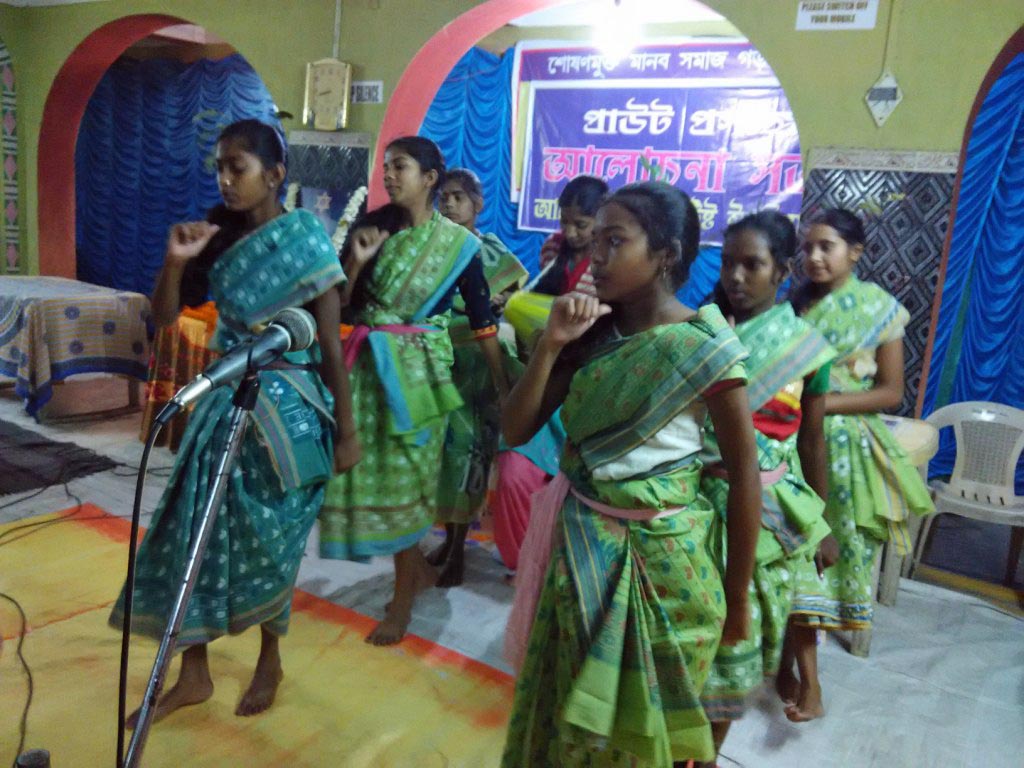 A Prout UTC places great importance on local resources and culture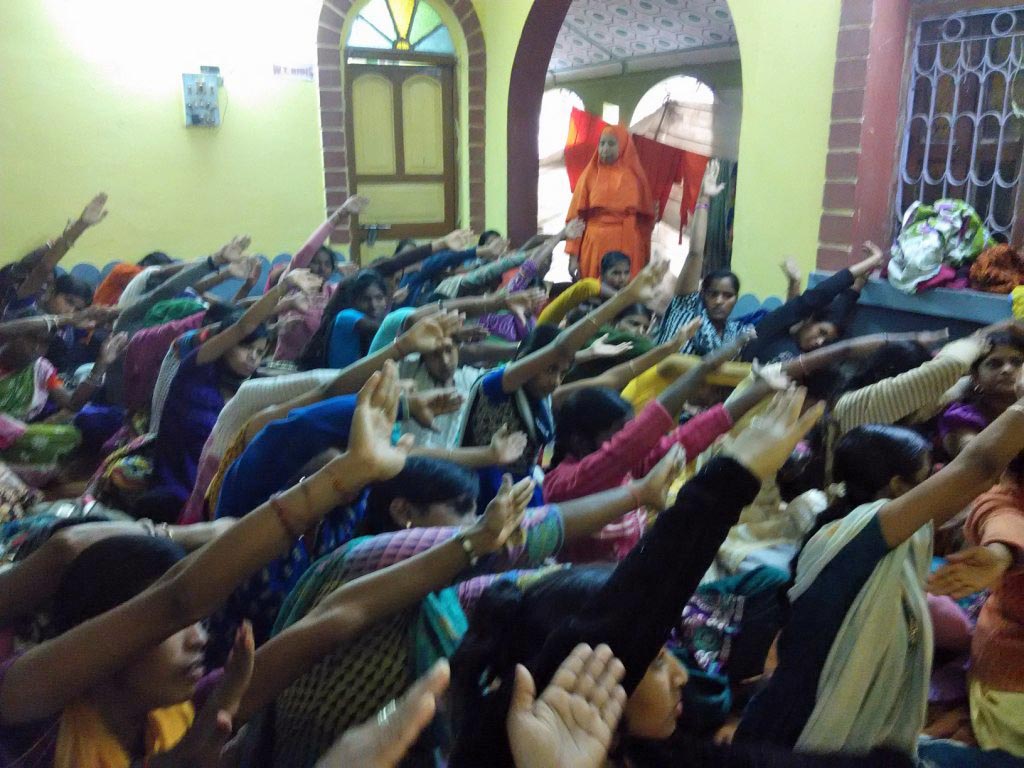 Women being instructed in yoga at the Krishnanagar UTC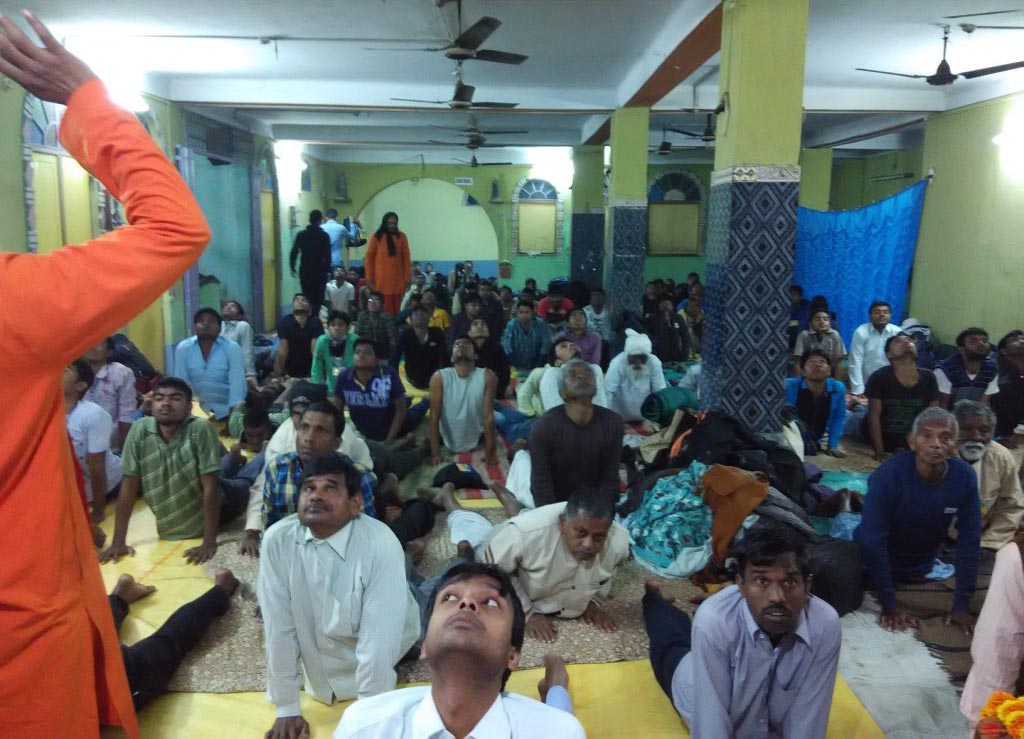 Men being instructed in yoga asanas at the Krishnananda UTC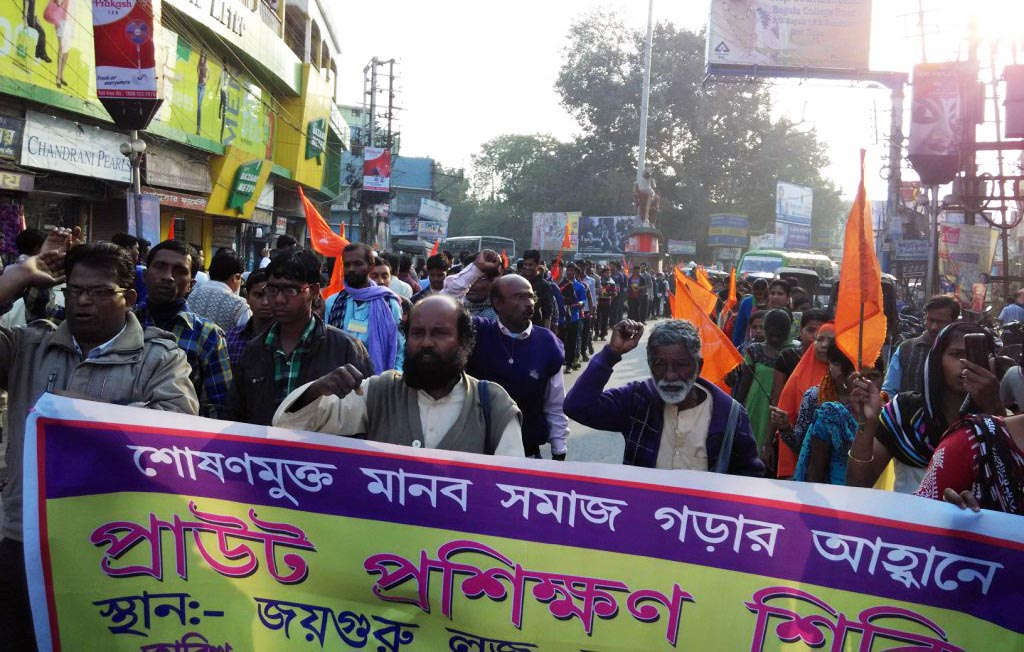 Prout procession moving through Krishnanagar during the UTC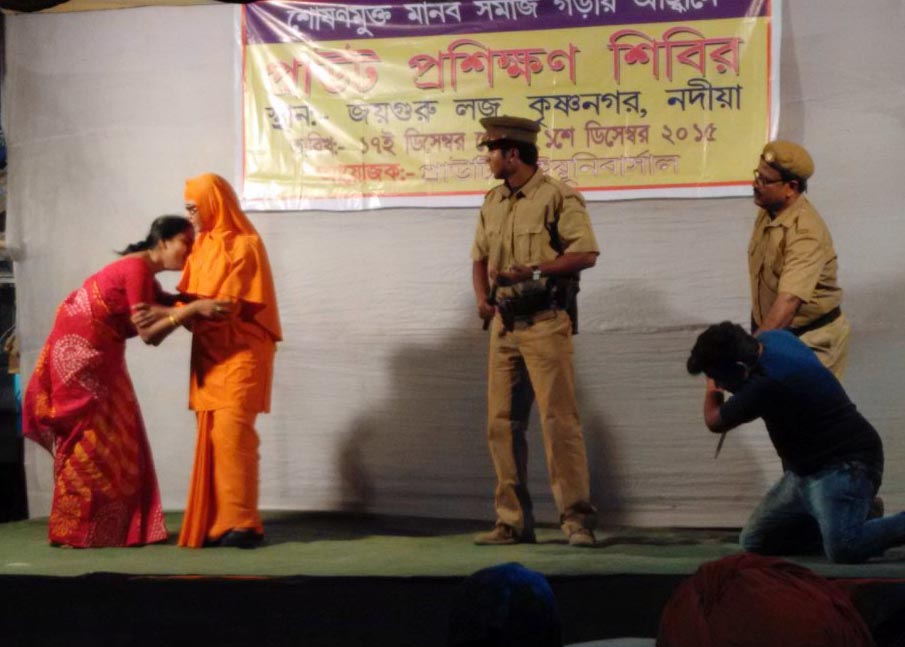 Members of the the Lavanya theater group​ performs Mukta Bhumir Meye ("Daughters of Liberated Land") — street theatre downtown Krishnanagar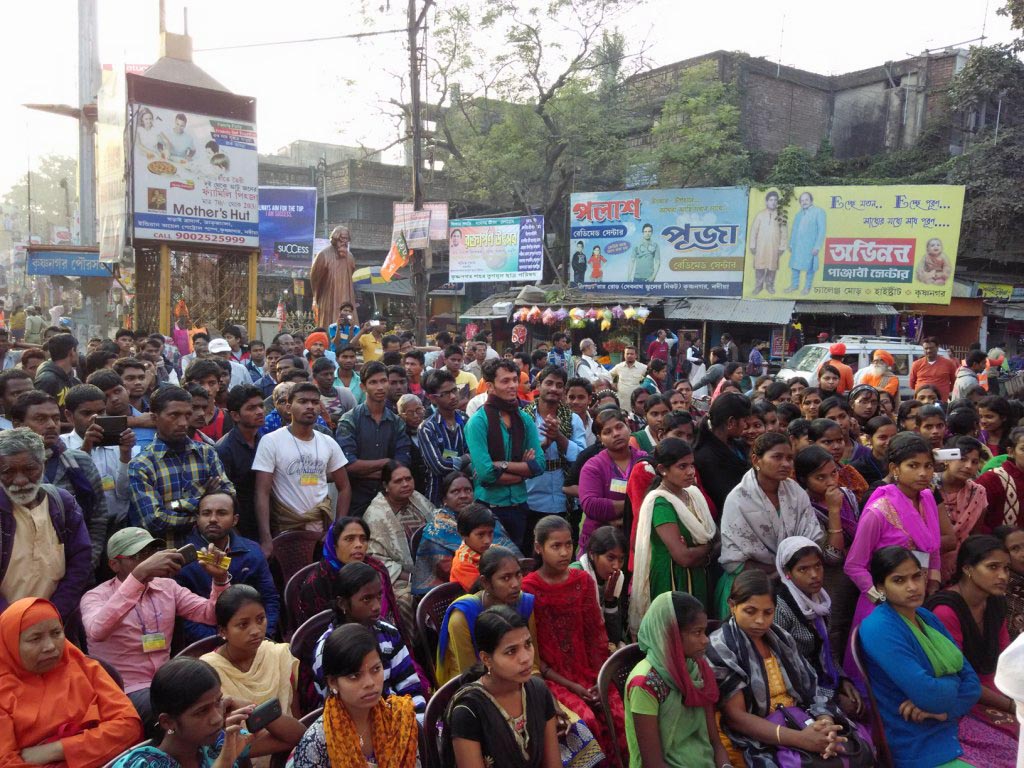 A section of the audience at a public function during the Prout UTC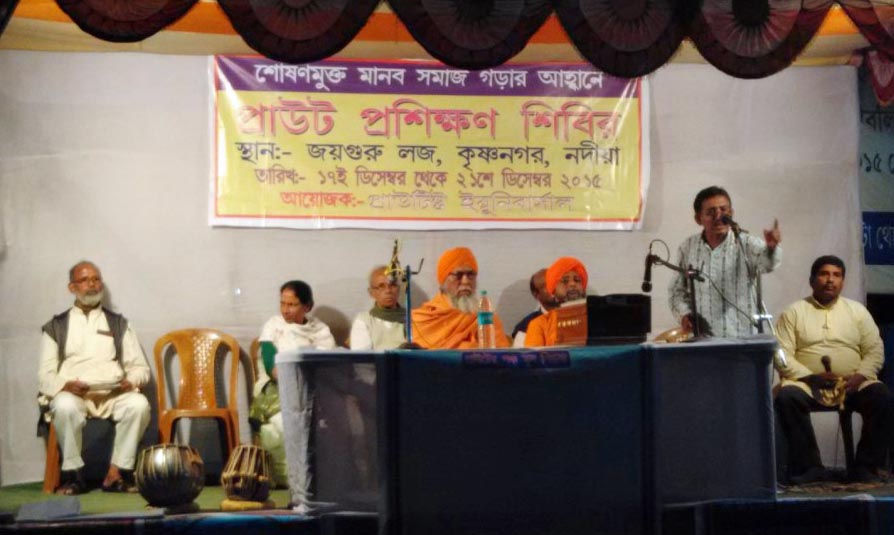 The stage during the public symposium