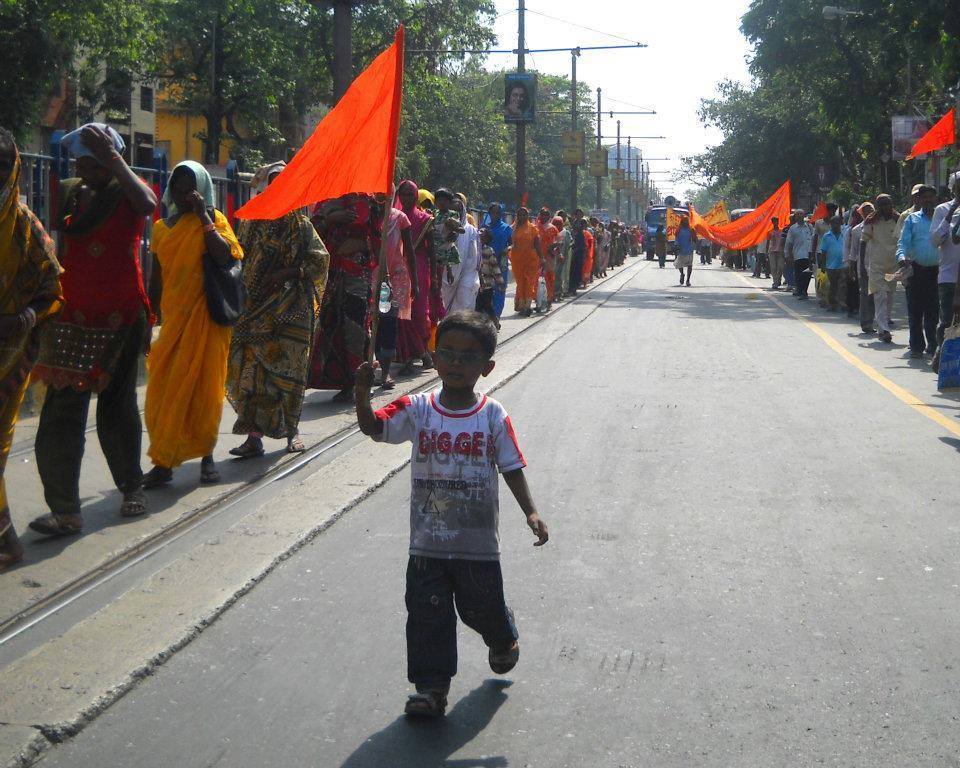 A boy joining the procession of Ananda Margiis and supporters in Kolkata on April 30, 2014.
(Kolkata, 1 May, 2014) – A commemoration of the 1982 communist massacre of 17 Ananda Marga monks and a nun were held in Kolkata on Wednesday. In spite of government assurances and the establishment of two investigating committees, the truth about the heinous crime has not yet been established. The negligence is probably due to continued communist influence on the present Trinamool Congress government of Smt. Mamata Banerjee. (Report continues below the picture)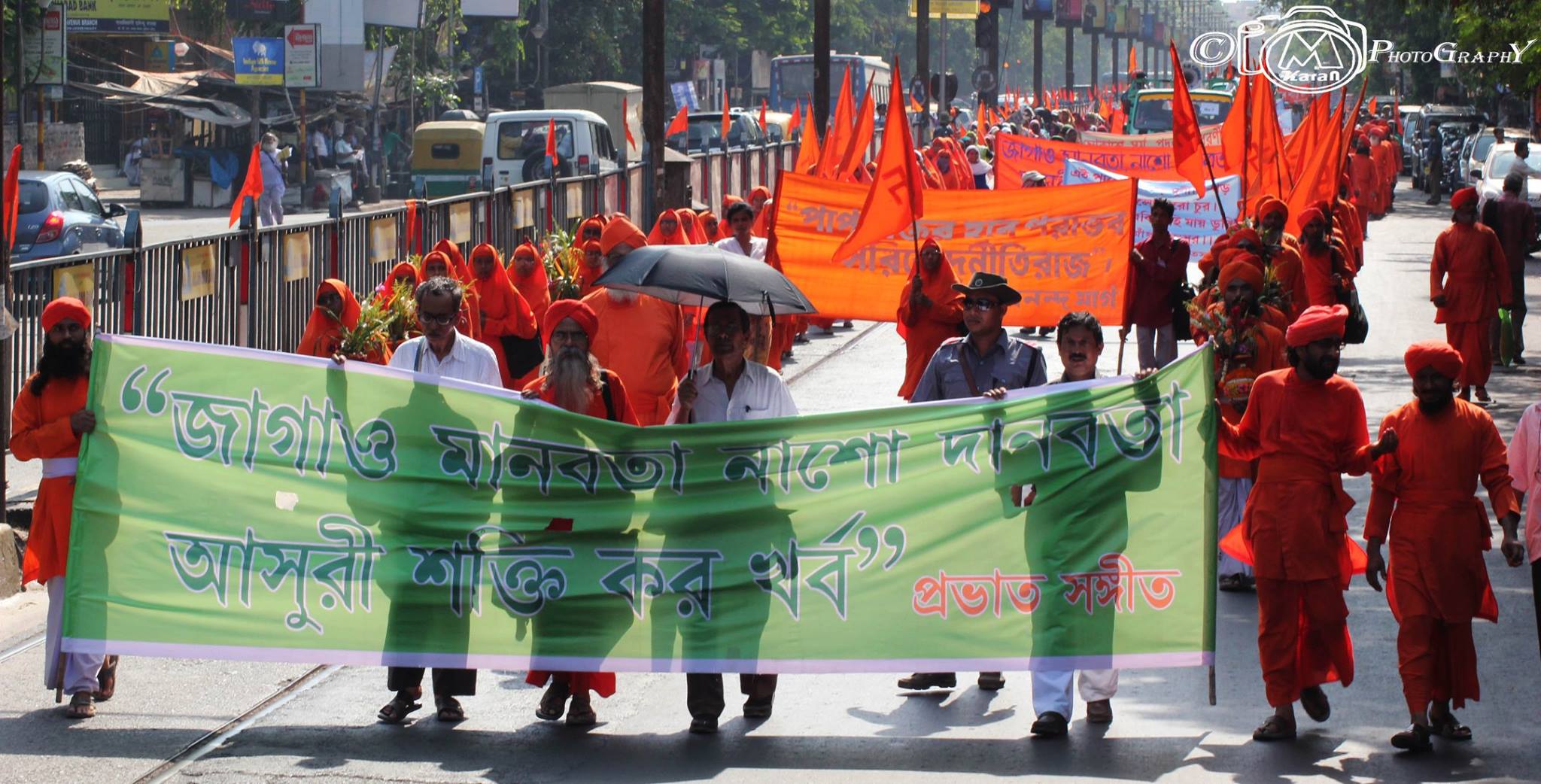 The Ananda Marga Pracaraka Samgha organisation took out a silent procession with thousands of its followers led by the members of civil society of Kolkata, who walked the one and a half kilometre distance from Deshapriya Park to Bijan Setu. After a short spiritual function at the murder scene, prominent members of civil society and Ananda Marga officials demanded that a judicial inquiry must be conducted by the Supreme Court Justice now that several attempts at establishing government inquiries have failed miserably.
In 2011, 34 years of communist rule in West Bengal ended with the election victory of the Trinamool party. Since, communist forces have made their way into the new government. The two government inquiry commissions that have been established so far to investigate the Bijan Setu massacre have proven inefficient. //